1.Hunting Prince Dracula by Kerri Maniscalco (5/5)
I started this book immediatley after finishing the first one. This book was so much fun, following Audrey Rose and Thomas to Romania and seeing them do what they do best felt similar to book one but also gave this book an entire atmosphere of its own. The introduction to new characters and the deepening of the relationship between Audrey Rose and Thomas made this a wonderful second book!
2. Escaping from Houdini by Kerri Maniscalco (4.5/5)
Thanks to BookExpo, I am able to get advance copies of Kerri's books every year. And never was I more thankful to have an advance copy of a book than in this moment. I jumped right into this third installment in the quartet and could not stop reading. I felt that this book in particular really quenched our desire for some romantic scenes between Audrey Rose and Thomas. We know they truly care for one another, but seeing it manifest in this way and seeing them be affectionate for a few scenes was amazing. Some of those scenes will definitely be holding me over until book four comes out, or hopefully BookExpo 2019. The only thing I found a little frustrating in this book was that the setting was so limited. In the previous two, each new victim and plot point felt different from one another while here, each one felt similar. This book is still truly spectacular and this series is a definite favorite.
3. The Cruel Prince by Holly Black (4/5)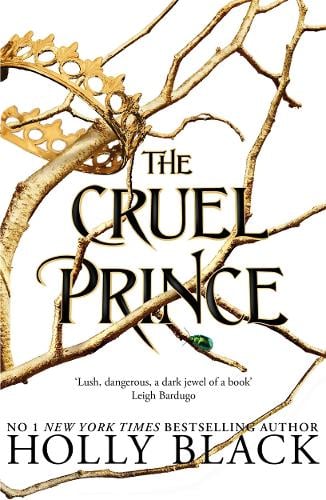 If there was one series amongst my book friends that I had not yet read, it was  this one. So I decided that July would be the month that I pull out my ARC from BookExpo 2017 and meet Jude and Cardan for myself. I found this book to be enjoyable and truly unlike any other fantasy I have ever read. The thing that intrigues me the most with this series is that both of our main characters are antiheroes. I don't think I have ever read a series where the two main characters were in this category. This was a great first book in a series and left me excited for what was to come.
4. Learn About Loss by Cassandra Clare and Kelly Link (5/5)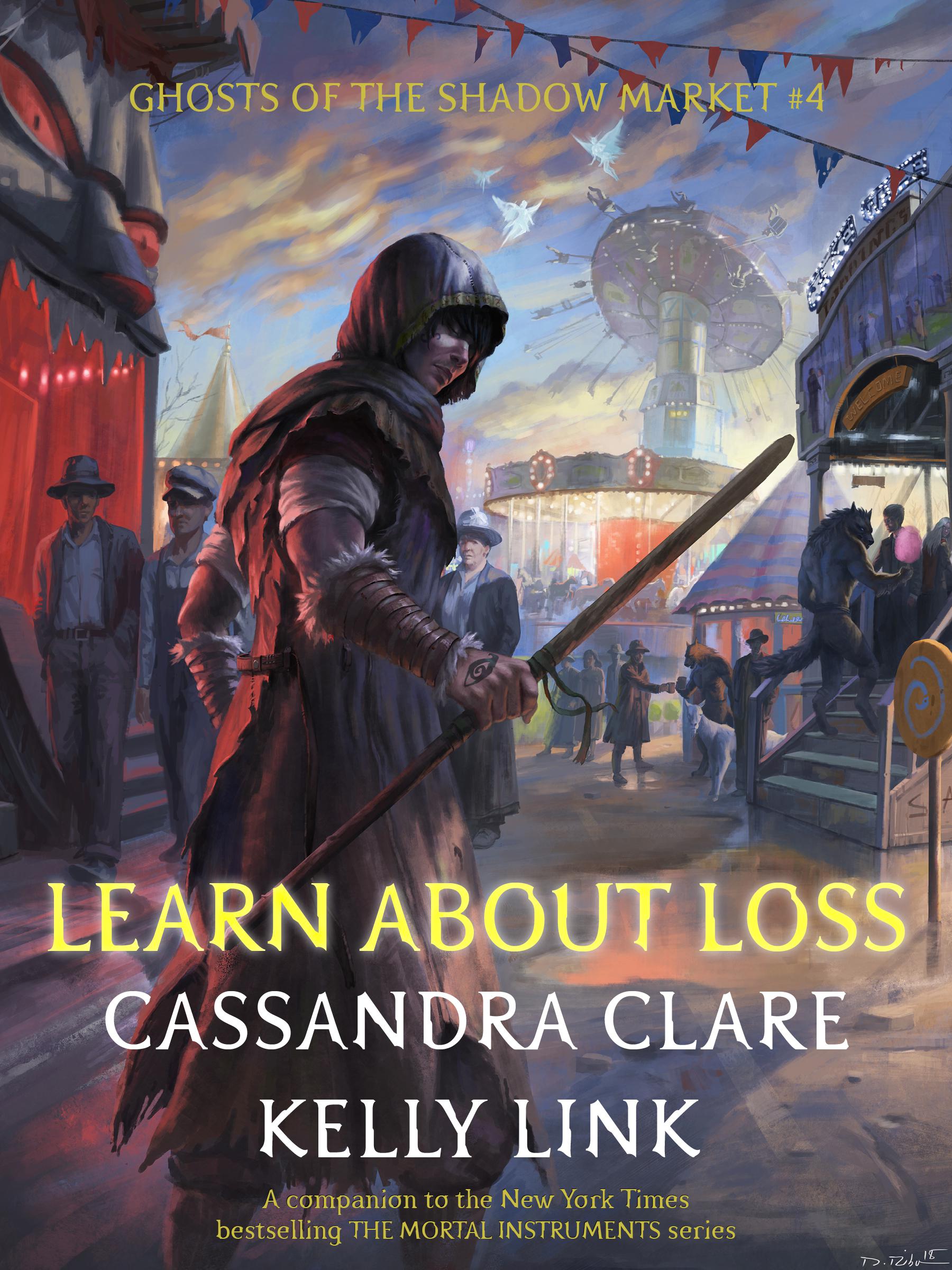 This one did a real number on my feelings and I can't form coherent words here so I'm just going to leave my reaction thread,
5. The Wicked King by Holly Black (5/5)
Thank you to Edelweiss and Little Brown for sending me a copy of this book! I am so grateful.
I…when is book three coming out again?
I enjoyed The Cruel Prince so much but I absolutely loved The Wicked King. This book was so much more politically charged and with that, every scene's stakes were multiplied but a thousand. This was a wonderful upgrade from the physical fighting scenes in book one that pale in comparison to these.
Another wonderful thing in this book was the character relationships and interactions. Especially with Jude and Cardan. Having everyone play diplomat and be outwardly proper while having a knife behind their back was absolutely excellent and made this book so great. I noticed, in this book in particular, that this was a story truly about two antiheroes and how they interact. There is no real foil to their actions and that makes way for some interesting events to take place.
The last third of this book absolutely wrecked my heart so if you need me, I'll be in the corner in disbelief until 2020 when book three comes out.
6. Girls of Paper and Fire by Natasha Ngan (4.5/5)
Thank you to Edelweiss and Hachette for granting me access to this advance copy for review.
When I heard the synopsis of this book, I was immediately hooked and needed to read it as soon as possible. I dived straight into this as soon as I could and started to read right away. In short, this book was stunning.
The writing was magnificent. Natasha Ngan made this complex and magical world feel so real and able to picture. The characters were wonderful as well as their relationships with one another. Lei was a fantastic main character, strong, resilient, emotional and even naive at times. She took every experience and every interaction to heart and felt everything so deeply. Even though the circumstances of these girls seem inhumane to the reader, getting to know Lei, Aiko, Wren and yes even Blue, gave the story a layer of empathy.
I thought that the metaphor of paper for these girls was absolutely excellent and was referenced many times throughout the novel. If a girl was deemed "unfit" or "dirty" the paper would be seen as soiled or rotten and the palace would punish them in turn. The girls became so afraid of breaking and punishment that they subdued. The use of paper to describe how these girls are seen and then telling the story from the point of view of a girl who defies this and makes her paper status stronger with the fire of love? Absolutely brilliant.
I absolutely loved this book, I had such a great time reading it and I'm going to need the second book (I'm hoping there is one, how could there not be after that) as soon as possible.
7. Jack of Hearts (and Other Parts) by L.C. Rosen (3.75/5)
Thank you to Edelweiss and Little Brown for the advance copy of this book. I have been intrigued by this synopsis since the moment I heard about it. It's not often that a gay teen is the main character of a young adult book, and it's even more rare that that teen is so unapologetically open about their sexuality. Overall, I felt that this book was an important read but it did feel overwhelming and hectic at times.
When I first started reading this, I was immediately taken aback by how much was happening in such a short amount of time, and I found this happening throughout the book in other places. This is the biggest issue I had with this story because I felt that trying to keep up with everything that was being thrown at me made me disconnect from the overall story itself. Thankfully though, after the first hurdle at the beginning for me, these parts were few and far between. Another thing I noticed right off the bat was the frankness of the language. I had never seen a book where sexual terms were used so frequently. It was quite refreshing actually since, as the book illustrates, everyone has questions and concerns but are too embarrassed to ask.
One of my favorite things about this story was how real and authentic Jack as a character was. Especially in reaction to his horrible situation. He gives such in point real life commentary when he discusses how he cannot go to the police with his problem because gay people will not be looked at the same as straight, I clapped in my head while I read this on the train. Another thing I really enjoyed about this book was the way it highlighted the struggles of LGBTQ+ individuals going beyond coming out of the closet. In Jack's emails, he talks about real date experiences and relationships that books revolving around LGBTQ+ characters do not normally touch upon.
The only other thing I had an issue with was the resolution to the climax, while there were places where Jack did deal with Pinky in the story, I felt there was no real motivation or conclusion to that part of the story. I would have liked a little bit more on that.
Overall, this book was a fun and important read that I believe should be popular in the contemporary genre.
8. All Your Perfects by Colleen Hoover (4/5)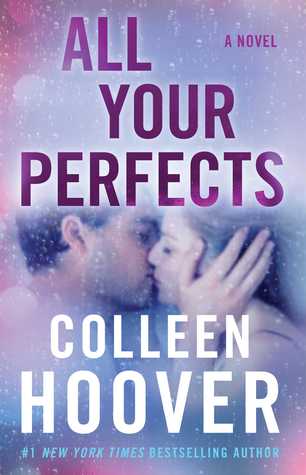 I have been reading Colleen Hoover for years now and I would say that this book falls in the middle of my preferences from her. I picked this up at BookExpo because I know that I enjoy Colleen's books and while I did enjoy this story and was invested in these characters, I felt a detachment from them as well. The huge emotional smack is delievered too quickly and too late in my opinion and while I felt that everything after that reveal was done extremely well, all the excess leading up to it felt, well like excess. A Colleen Hoover book hasn't hit me hard since Confess and I was hoping this would be like it, but unfortunately, it was too late for me.
9. A Curse So Dark and Lonely by Brigid Kemmerer (5/5)
 Put this on your radar for January of 2019 because OH MAN. I am so happy I picked this off the pile at the Bloomsbury booth at BookExpo this year because this book is excellent. I feel that when it comes to Beauty and the Beast retellings, YA books never quite hit the mark. I have read a few and really did not like them. I went into this book with high hopes but also low expectations. I have never been more happy to be wrong. Everything about this book makes me smile. The writing alone deserves special recognition. The kingdom of Emberfall was so clear to me, I could picture everything that is happening at such a large and intimate scale. The characters were so phenomenal. The two leads, and all the supporting cast felt so human despite being in this fantasy world so different from our own. I also want to point out how the book moved. It is on the larger side but you would never know with how fast you're flipping the pages. The book has an ending but I hope there is more in this world because I have fallen too deep with these characters and this world to have them leave me now.